We are deeply shocked by the terrible events of the last year!
We only know war in Europe from the stories of our grandparents - when the Russians and Ukrainians still fought side by side against Hitler. Until recently it was unimaginable that there would be another horrific war in the middle of Europe - causing only suffering and casualties.
We wish for an immediate stop to the senseless bloodshed!
The Russian Nobel Peace Prize winner Dmitry Muratov wrote the following message together with prominent Russians:
"We do not believe that an independent Ukraine is a threat to Russia or any other state. We do not believe Vladimir Putin's statements that the Ukrainian people are under the power of 'Nazis' and must be 'liberated' from them. We demand that this war be stopped."
Our thoughts are with the Ukrainian people who are suffering horribly!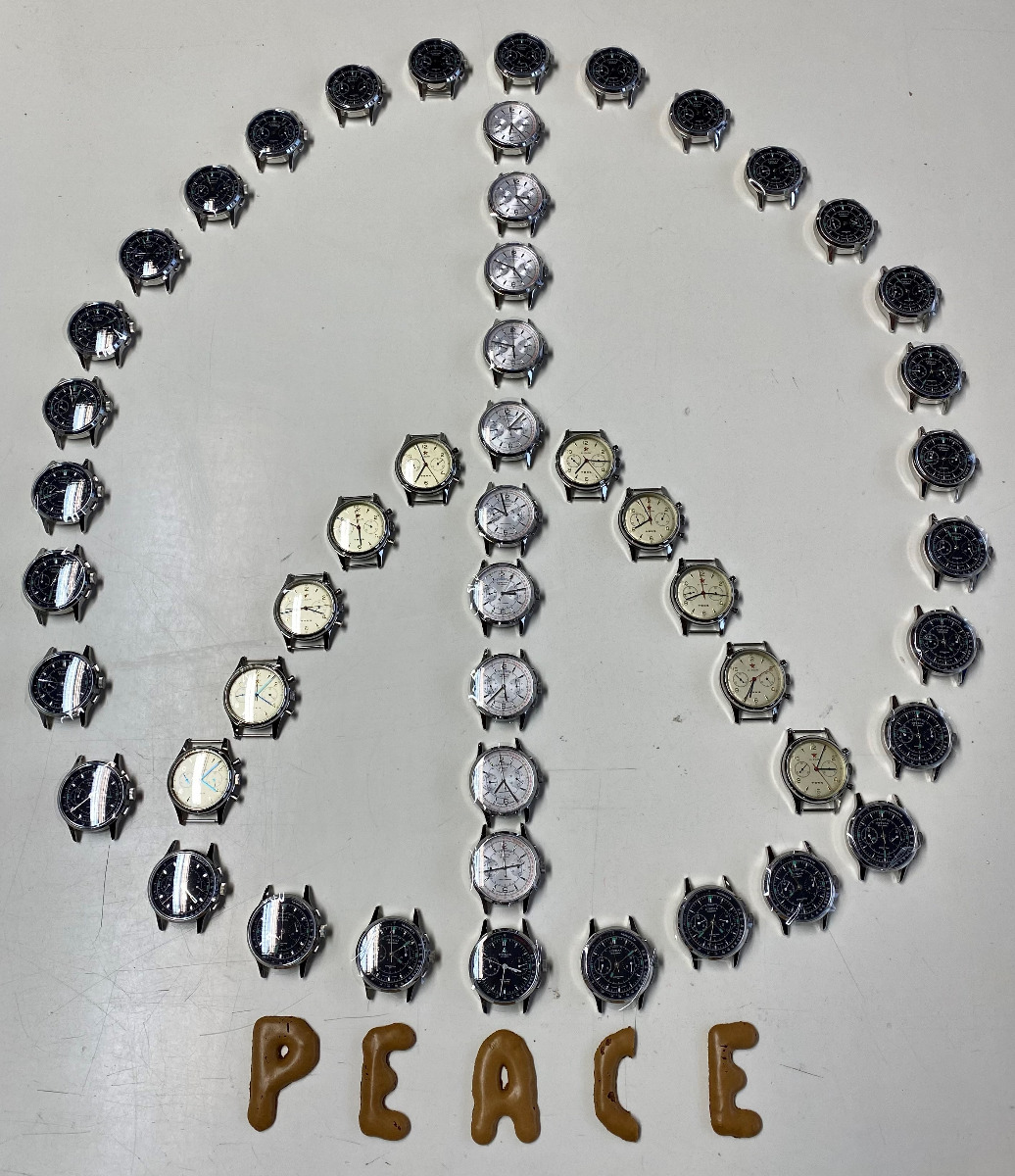 See here the statement of our watch partner and friend Alexander Shorokhoff: https://en.alexander-shorokhoff.de/6890-apart-from-peace-there-is-no-alternative-for-me/
Actual information - December 2023: Free DHL EXPRESS upgrade!

We are very happy to offer you this choice of watches (since over 30 years, founded 1992) and our goal is to make you smile, when you open the package!
If you have any comments, wishes or advise - please contact us at Kampmann@Poljot24.de

We are very happy, if you rate us on Google: https://g.page/r/CdVZSRt3sP-uEAg/review
Actually, we upgrade all international orders to DHL EXPRESS in order to insure a fast and reliable shipping to your home!
Shipping costs are EUR: 10.- within Europe and EUR: 20.- worldwide and we upgrade you automatically then to DHL EXPRESS!
More Info about DHL Express = https://www.poljot24.de/en/dhl-express-engl.html
Best wishes and take care, Julian Kampmann & TEAM
.
Informations - Dècembre 2023
Nous sommes très heureux de vous proposer ce large choix de montres et notre objectif est de vous rendre heureux lorsque vous ouvrez votre colis!
Si vous avez des commentaires, des souhaits, des conseils, des questions, … n'hésitez pas à nous contacter via l'adresse mail : Kampmann@Poljot24.de
Si vous souhaitez nous donner une GOOGLE évaluation, allez à la page : https://g.page/r/CdVZSRt3sP-uEAg/review
Nous expédions toutes les commandes internationales en utilisant les services de
DHL EXPRESS, afin d'assurer une expédition rapide et fiable à votre domicile!
Les frais sont de 10 euros pour l' Europe, et 20 euros pour le reste du monde, et nous vous informons automatiquement des étapes de la livraison via DHL EXPRESS!
Plus d'informations sur DHL Express : https://www.poljot24.de/en/dhl-express-engl.html
Cordialement.
Julian Kampmann & son équipe
Informazioni - Dicembre 2023:
Aggiornamento DHL EXPRESS gratuito! Siamo molto felici di offrirti questa scelta di orologi e il nostro obiettivo è farti sorridere, quando apri la confezione!
In caso di commenti, desideri o consigli, contattaci all'indirizzo Kampmann@Poljot24.de
Se vuoi valutarci a GOOGLE = https://g.page/r/CdVZSRt3sP-uEAg/review
In realtà, aggiorniamo tutti gli ordini internazionali a DHL EXPRESS per assicurarti una spedizione veloce e affidabile a casa tua!
I costi di spedizione sono EUR: 10.- in Europa e EUR: 20.- in tutto il mondo e ti aggiorneremo automaticamente a DHL EXPRESS!
Maggiori informazioni su DHL Express = https://www.poljot24.de/en/dhl-express-engl.html
I migliori auguri e attenzione, Julian Kampmann & TEAM
Información actual - Diciembre 2023 -
¡Actualización gratuita de DHL EXPRESS! Estamos muy contentos de ofrecerle esta selección de relojes y nuestro objetivo es hacerle sonreír cuando abra el paquete.
Si tiene algún comentario, deseo o consejo, contáctenos en Kampmann@Poljot24.de
Si desea calificarnos a GOOGLE = https://g.page/r/CdVZSRt3sP-uEAg/review
De hecho, actualizamos todos los pedidos internacionales a DHL EXPRESS para asegurar un envío rápido y confiable a su hogar.
Los gastos de envío son EUR: 10.- dentro de Europa y EUR: 20.- ¡en todo el mundo y lo actualizamos automáticamente a DHL EXPRESS!
Más información sobre DHL Express = https://www.poljot24.de/en/dhl-express-engl.html
Mis mejores deseos y cuidado, Julian Kampmann & TEAM
The Poljot24 - TEAM =
Julian Kampmann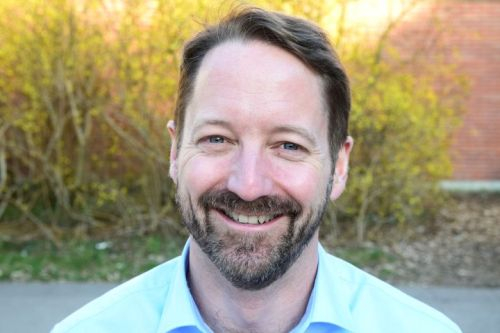 Friederike Kampmann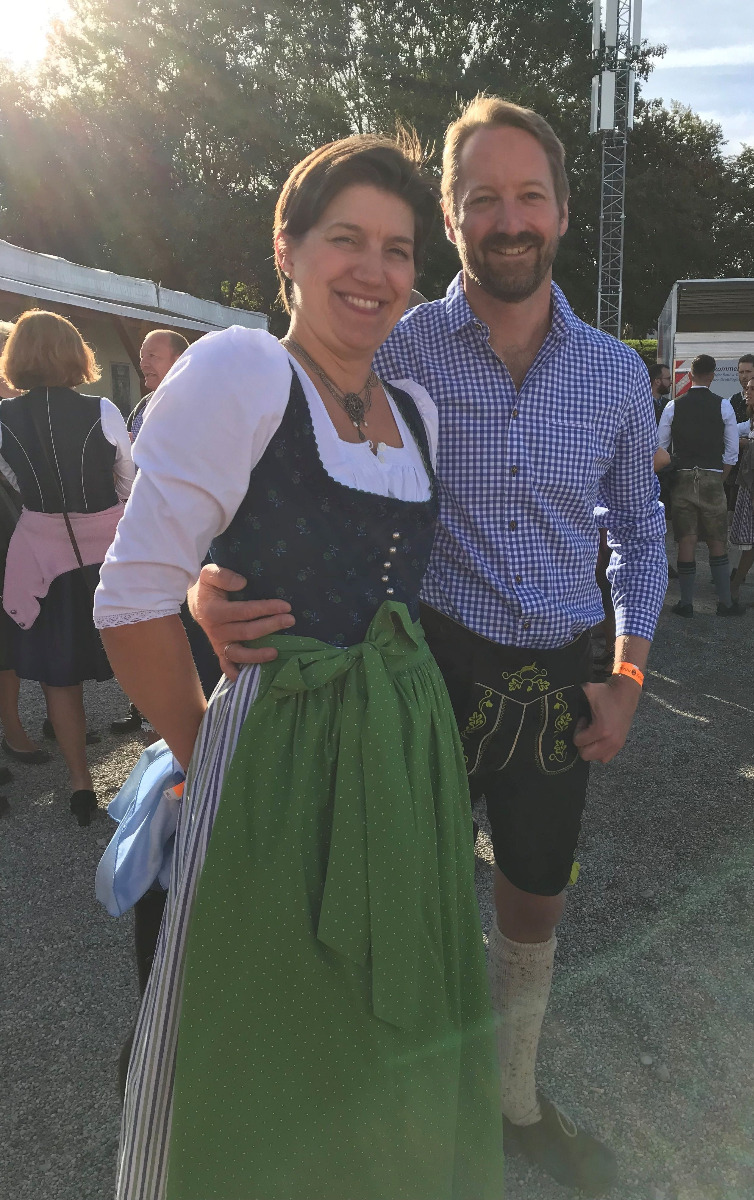 Niels Kampmann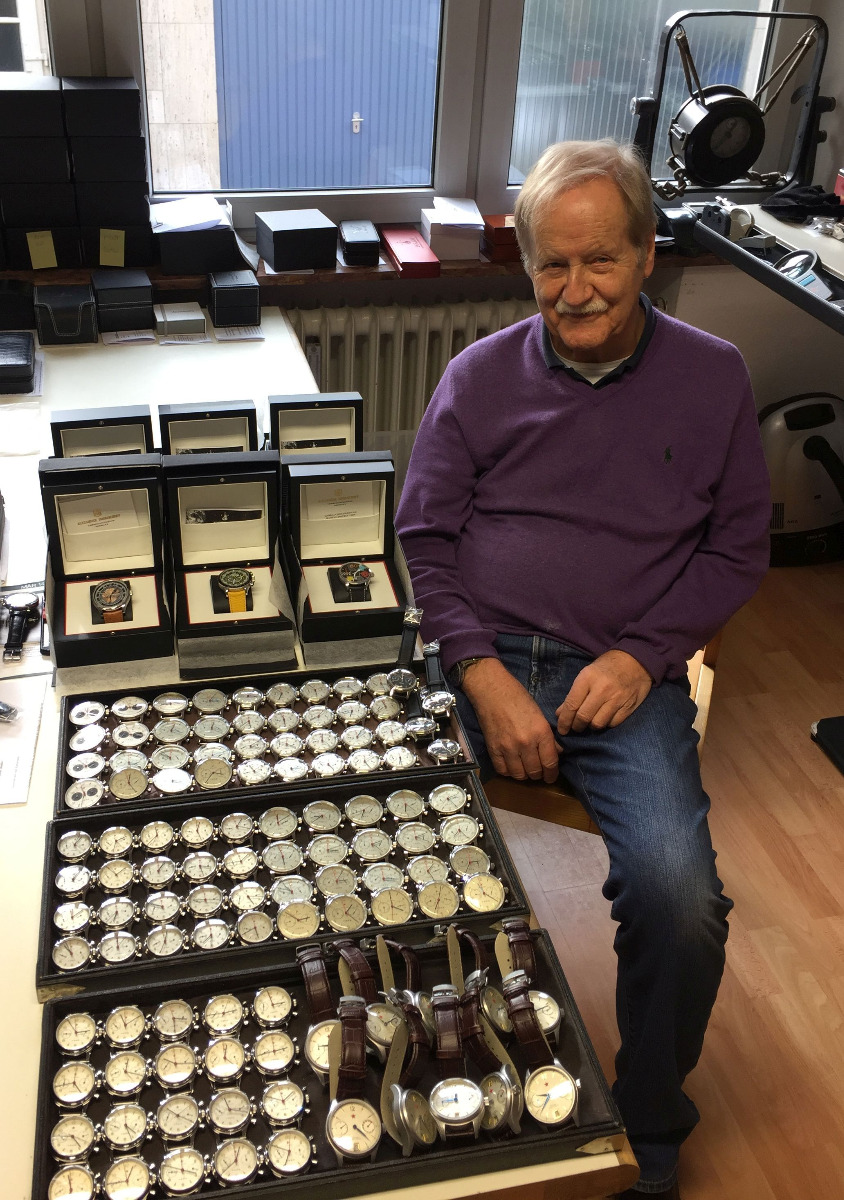 & Andrea Mörtl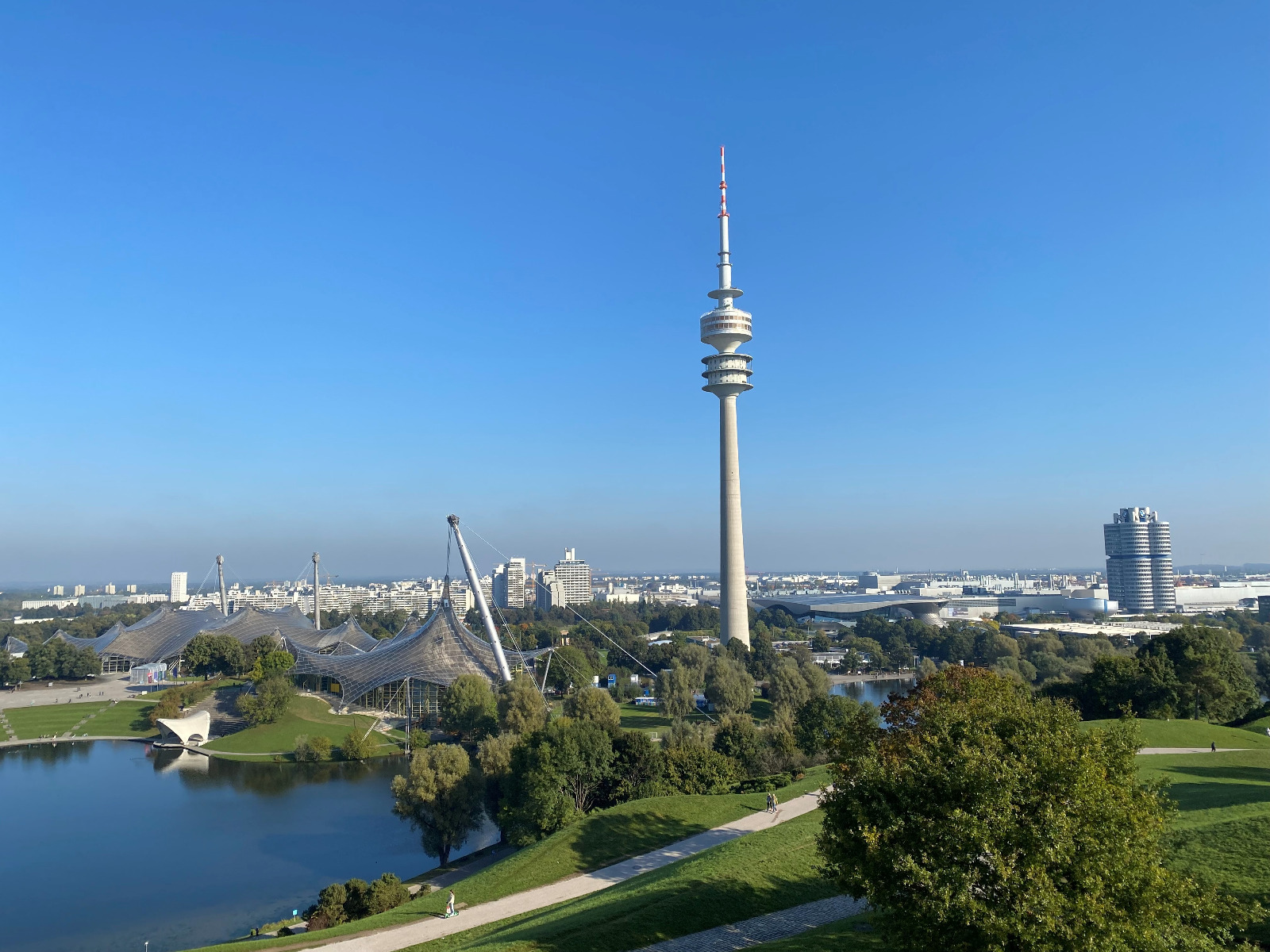 Flashback 1999: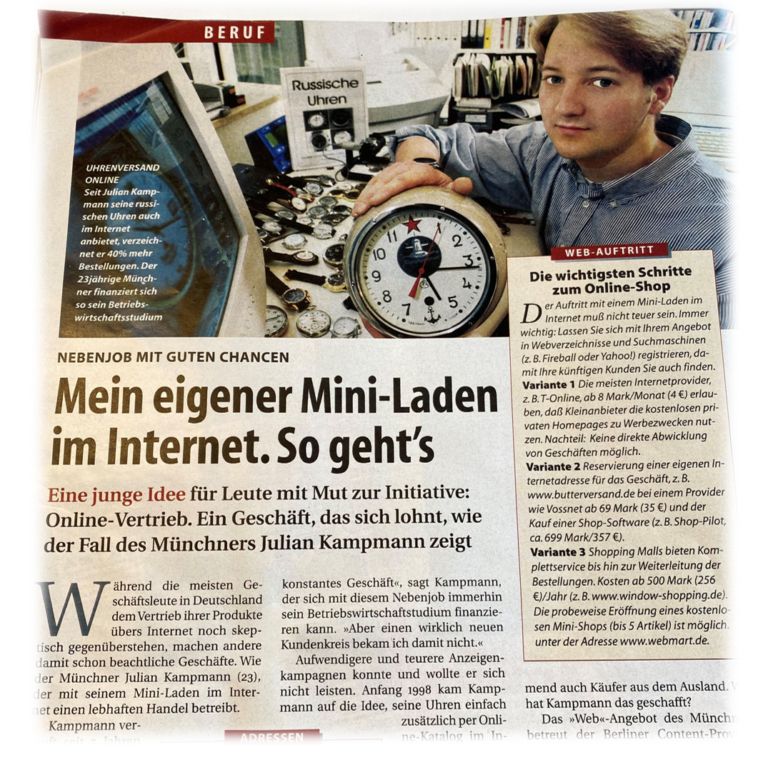 Dear watch friend,
If a watch means more to you than a timepiece and if you prefer the miniaturized precision of a mechanical movement to quartz electronics then sooner or later you will discover the Russian watches.
The enthusiasm for Russian watches seized me about nearly 30 years ago ( I started 1992 ) and has not ceased to this day. I turned my hobby into my profession.

The initial cheap reputation of Russian watches shifted to the contrary some time ago and the fan community has increased considerably in size. Nevertheless, wearing a Russian watch still has a special attraction.

The large model variety helps to satisfy any taste and the low production costs in Russia (compared to European conditions) spare the wallet. The noble brand 'POLJOT' is especially popular abroad.
My watches are new and unused. I deliver them with a leather watchband. I have nearly every watch several times on stock for immediate shipping !
All watches come with 2 years warranty and we are happy to offer also service and repairs.
Please enjoy the fascination of mechanical watches and maybe you will soon be counted among the connoisseurs of these mechanic masterpieces!
Best wishes,
Julian Kampmann
Visiting Munich ? You are most welcome !

You are very welcome to visit my shop in Munich - I have nearly all of the watches on stock and you can take your time and look at them personally. Please contact me via email or phone to make an appointment.
Creditcards are certainly accepted.

If you come with the subway - take the U1 station "Maillingerstraße". From there it is just a 4 minute walk. If you come by car, you can park directly in front of my garage.

This is the googlemaps link !